Choosing music for our Macau display
April 4, 2011

No Comments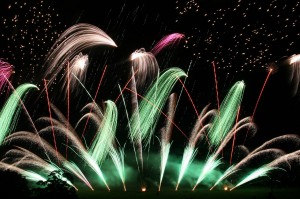 This week we're working on the music for our display at the 23rd international firework contest in Macau, China. The event is considered as the main firework competition in Asia and we're pleased to be involved.
The show will be designed taking all of the factors into account. We'll be out in China from Sep 8th to the 13th rigging and firing the display.
Special effects are being manufactured for the event and we'll be drawing on our expertise in designing pyromusical displays to entertain the crowd of 320,000 people and of course the judges!
This summer is extremely busy for the MLE dislay team, which has experienced high demand for 2011, but don't worry if you're looking to book us – there is still plenty of availability on writing (just don't ask for November 5th!).