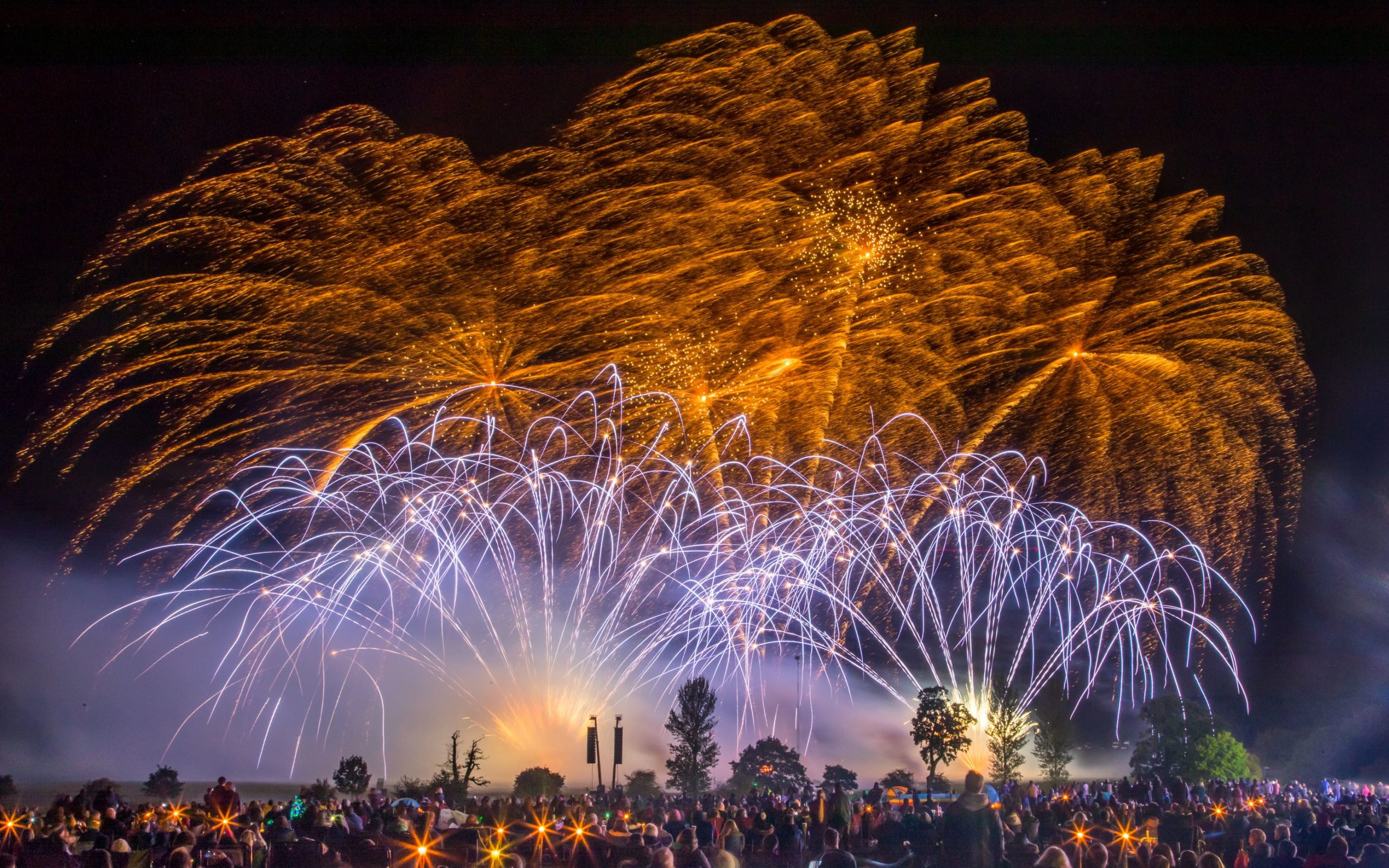 Public Events
We can provide stunning fireworks displays for concerts, festivals, 5th November events, New Years' Eve and much, much more.
Fireworks are a spectacular way to create that all important "wow-factor" for any public event. Whether your audience is made up of 30 or 300,000 people, MLE know exactly how to delight every attendee. Our flair for creativity and display design is complemented by our cutting-edge digital firing system, meaning we can produce awe-inducing firework displays like no other.
When you book a firework display with MLE, you can rest assured that we only use the very best materials. That's why we are award winning pyrotechnics experts – creating displays that amaze guests and leave a lasting impression.
We're experts in designing displays to suit your requirements. If you'd like to learn more about our packages for your public event, contact us today and let us know the audience size, timing, budget and any ideas you may have.

Have a Question?
We'd love to hear from you! You'll find us friendly, approachable and ready to help discuss your fireworks.