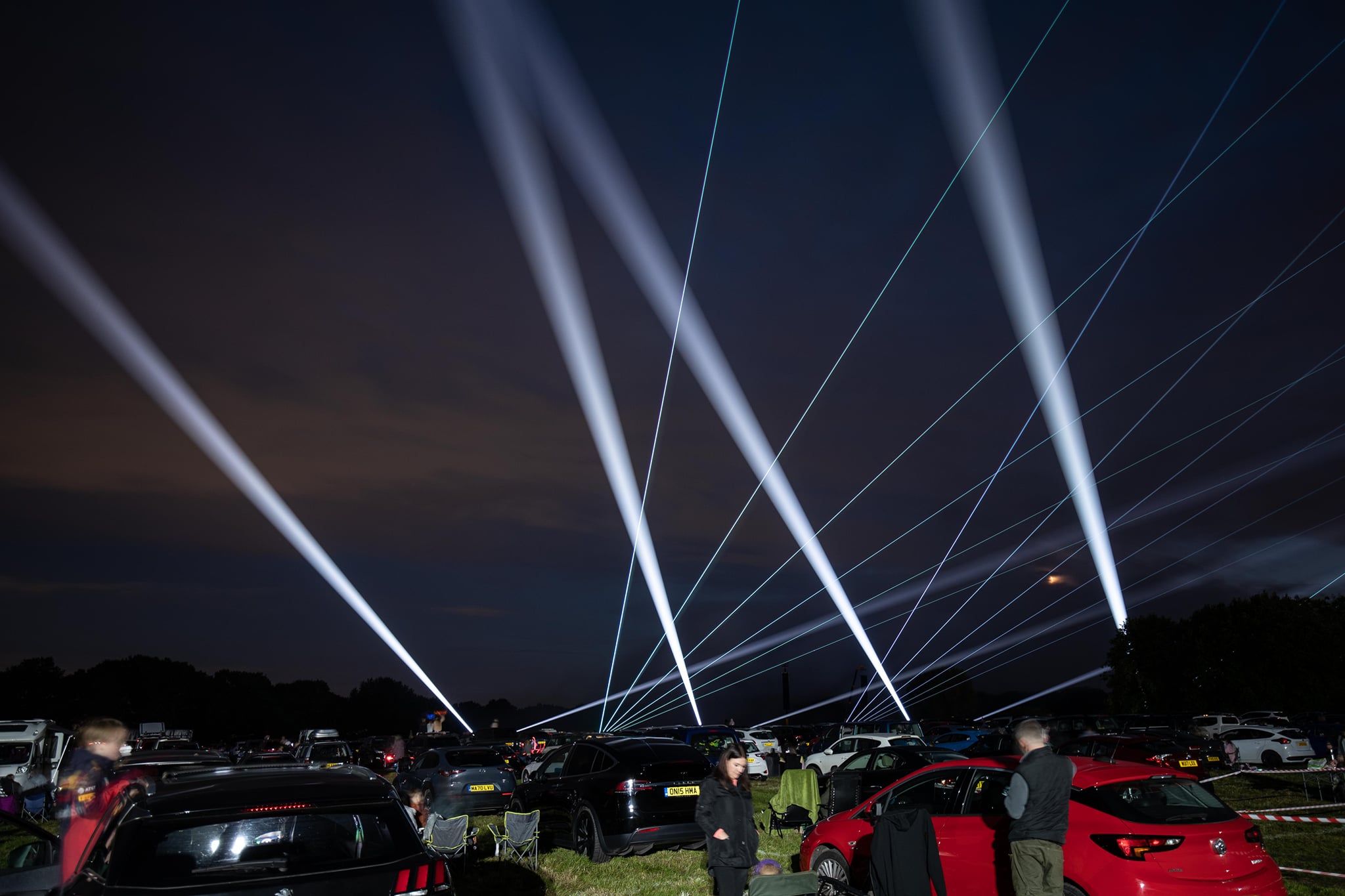 Lighting
Although during our humble beginnings involved producing Firework displays for outdoor events and wedding shows. We have branched out into a wide range of service offerings over the years which enable us to push production boundaries. Outdoor lighting is now a service we gladly offer to work as a single service or a larger package with our other offerings within the MLE group.
From outdoor beams of light to draw guests into your event, building illumination with crisp patterns and vibrant architectural lighting with vivid colour mixing. Lighting draws attention to textures, colours, and forms of a space, helping architecture achieve its true purpose. The possibilities in locations and building types are endless.
MLE are proud to invest into a range of outdoor lighting equipment, it widens our offering as a full production service supplier and these IP65 lights join our wide portfolio of in-house production equipment enabling us to provide an unrivalled offering of services from the same building. Fireworks, Lasers, Lighting, PA, Drone Light Shows, GPS line marking and Video for your event.
Our lighting services can assist a finale finish for weddings as a supplement to fireworks or a standalone show on their own. Large building illumination to make a bold impact across a skyline or even high powered beams for a high profile draw into your event from miles around.
You can rent or hire our stock of Robe iPointe 65 units and additional outdoor lighting equipment which are IP65 waterproof, or we can provide a full service to you.
For more information about hiring the Robe iPointe 65 moving head from MLE Pyrotechnics, please enquire through our Hire Page.

Have a Question?
We'd love to hear from you! You'll find us friendly, approachable and ready to help discuss your outdoor lighting show.